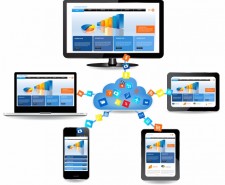 Discover why MsdsDigital.com's release of an online (M)SDS binder means big changes for companies' compliance stances.
Hartford, Connecticut, March 13, 2017 (Newswire.com) - MsdsDigital.com, the new leader in providing access to Material Safety Data Sheets, or (M)SDS documents, announced its creation of a free online (M)SDS binder that allows registered users fully access to its database. The firm's software tool enables users from all industry sectors to upload, share and consult SDS records wherever they do business.
(M)SDS documents play vital roles in helping keep companies, workers and consumers safe. As the most recent revision of the OSHA Hazard Communication Standard, or HCS, revealed, however, the principles behind informing people about material risks are still evolving. The free online (M)SDS binder like the one offered by MsdsDigital.com could set the tone for future best practices in hazard communication.
"The MsdsDigital.com (M)SDS binder lets firms add easily accessible SDS records to their own distinct repositories and share them at will," said Douglas Beale, the creator of MsdsDigital.com. "HCS rules hold companies and contractors responsible for alerting all of their downstream stakeholders about the dangers of exposure to their products and operating materials. We believe that our free binder can help these firms secure their organizational futures by satisfying their ongoing compliance obligations."
Just as the 2012 HCS changes redefined the old MSDS format, technological development is driving small businesses to rethink how they communicate hazards. Increasing digitization and a multidisciplinary push for paperless workplaces make it easier to share data electronically, and SDS documents are no exception to the rule.
According to project insiders, the tools let users deploy safety data sheets that recipients can print out, download, view on computers and even access using smartphones. Enterprises can spread this information among their staff, partners and clients via a customizable web link that lends itself to straightforward sharing.
Recipients get to view relevant SDS records without signing in or otherwise authenticating themselves. MsdsDigital.com experts believe that their solution will result in more effective hazard communication practices and establish new compliance standards for various industries.
Beale maintains that his service differentiates itself from other offerings by being both free for users and well-stocked with records. Boasting an expansive database of more than 150,000 individual MSDS and SDS records, the tool adheres to OSHA-compliant standards to help companies communicate hazards correctly as document formats and regulatory requirements inevitably change.
About MsdsDigital.com
MsdsDigital.com is the online arm of Msds Catalog Service LLC. Founded by Douglas Beale, the Connecticut firm has delivered superior (M)SDS services to a growing professional community for more than seven years. Tel: (877) 860-MSDS
Source: Msds Catalog Service LLC
Share: